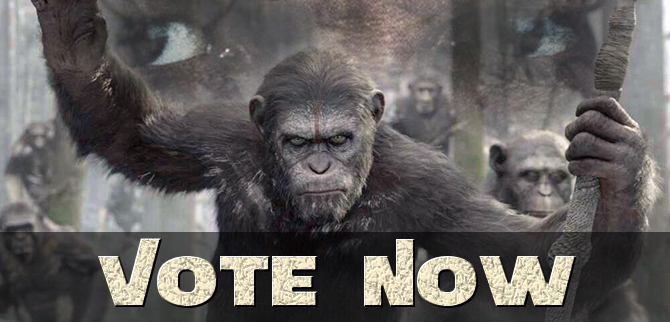 My apologies! We aren't going forward with this project but thank you for voting!
Contribute to the community consensus by answering the below series of polls about Planet of the Apes! The results will be featured in an upcoming Instant Expert feature centered on the franchise, which we'll be posting soon. Feel free to go into detail about your responses in the comments, as well!
Which original Apes film is your favorite?
What did you think of Rise of the Planet of the Apes?
Which of these is your favorite Charlton Heston line from the original Planet of the Apes?
Who deserves to emerge as the dominate species?
Which of the BIG three is your preferred ape origin story?
---
---