Salvation for the Planet of the Apes was a fan-made demo reel filmed by Vern Dietsche, Jr. at Orange Coast College in 1976 as a pitch to 20th Century Fox for a proposed sixth Apes film. It starred Bill Blake and Paula Crist, then performing in the Meet Zira and Cornelius live show. The story line was designed to tie-up the loose ends from the previous films. According to Rich Handley's Lexicon of the Planet of the Apes, it involved a human scientist named Jason Crist who travels through time to stop Earth's destruction, but finds a technologically-advanced city elsewhere on the Planet of the Apes and meets chimps Demetrius and Serena.[1] The audio track from the demo reel was misplaced for 30 years, along with additional footage, but was eventually located by Dietsche in 2012. The film is one of the few known recorded examples of Bill and Paula's work.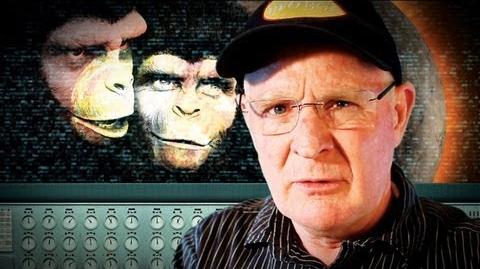 External Links
Edit
References
Edit
Ad blocker interference detected!
Wikia is a free-to-use site that makes money from advertising. We have a modified experience for viewers using ad blockers

Wikia is not accessible if you've made further modifications. Remove the custom ad blocker rule(s) and the page will load as expected.