"
Tonight, we have seen the birth of the Planet of the Apes!
"


About this wiki | New pages | New files | Active users | Admin | Categories | Latest user blogs
The purpose of this Wikia site is to provide a definitive database on all material relating to the Planet of the Apes franchise, including: The original five-movie pentalogy, the Tim Burton remake, the reboot films, comics, novels, merchandise and more! Feel free to check out our Manual of Style, Policies, Guidelines and F.A.Q., and if you'd like to lend a helping hand, please visit the "Helping Out" section below.

If you just want to monkey around, have a look at the Database, play around in the Sandbox, or check out these links to see some of the fun features offered on this site:
Movies | Television | Books | Comic Books | Timelines | Gallery | Spoofs and Imitations | Glossary | Quotes | Speculation | Links

Helping Out

We are currently housing
2,251
articles, and
4,961
files.
We need YOU to help us expand and add articles to this wiki!

First off, please sign up to create a FREE personal account, or log in if you already have one.

If you're new to Wikia, please use the above links to get your feet wet.




If you already have editing experience, and you have an article relating to the Planet of the Apes franchise to contribute, use the box below to create it:




If you're looking to help with cleanup, you can start here:
community portal
to see what the community is working on, to give feedback,
or just to say hi.

Today is June 23, in the year of our Lawgiver 2017

Planet of the Apes - The Sacred Scrolls: Parent Page
A cross-wiki initiative to provide a guide for parents about the age range and content of the subjects covered on the wiki.
Help expand...

"
The spirit of the Lawgiver still lives! This is a vision - and it is a lie!
"

On June 23 in the Planet of the Apes universe...
Refresh
See more >
Loading RSS data...
Create blog post
Refresh
When the Star Trek/Planet of the Apes crossover comes out, is it okay to do pages related to the Star Trek characters, or would you prefer to keep this strictly Planet of the Apes?

If those characters…

Read more >

Wikia's Year in Fandom is battling out YOUR favorite moments of 2014 whether you're into League of Legends, The Oscars, Guardians of the Galaxy, or Game of Thrones. The Sacred Scrolls community is fe…

Read more >
See more >

Who is your favorite character from "Dawn of the Planet of the Apes"?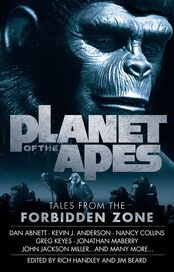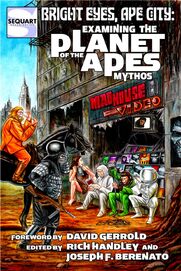 Ad blocker interference detected!
Wikia is a free-to-use site that makes money from advertising. We have a modified experience for viewers using ad blockers

Wikia is not accessible if you've made further modifications. Remove the custom ad blocker rule(s) and the page will load as expected.