Planet of the Apes!
"You filthy savages! You removed his frontal lobe!"

--Taylor


Cast of Characters:
Locations:
Animal Hospital
Cornelius' archaelogical dig
Forbidden Zone
Items:
Summary Needed
Editors are encouraged to submit a full summary under the Synopsis section. Once completed, please remove this tag from the page.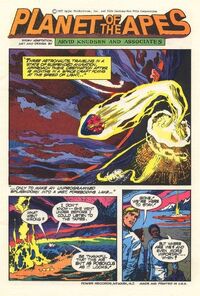 External Links
Edit
---
Ad blocker interference detected!
Wikia is a free-to-use site that makes money from advertising. We have a modified experience for viewers using ad blockers

Wikia is not accessible if you've made further modifications. Remove the custom ad blocker rule(s) and the page will load as expected.