Paula Crist is a stuntwoman and actress who toured with makeup artist and actor Bill Blake in their 'Zira and Cornelius' live performances in the 1970s. After Paula put on an exhibit at the 'World Science Fiction Convention' in LA (September 1972) on the Planet of the Apes movies - using borrowed makeup appliances and a costume she made herself - producer Arthur P. Jacobs offered her a part in the next sequel, Battle for the Planet of the Apes, where she appeared as a human girl imprisoned by Aldo's gorillas, as well as "a nondescript chimpanzee extra in the background". After her experience on 'Battle', she began a career as a stuntwoman, doing her first stuntwork on 1974's 'Earthquake'.
Paula contacted Bill Blake after seeing some of his makeup work and asked if he could help design some makeup for a convention appearance. Bill flew out to Los Angeles and they found that they worked very well as an ape double-act. During this time, Paula was working as one of the primitive people on the David Wolper Productions/ABC-TV four-part documentary series Primal Man, and Bill accompanied her to the locations in Southern California to shoot some pictures. During filming of the final episode in March 1974, Paula was scheduled to go further North to get some wrap-up shots in colder regions, but at the last minute was told she would not be required. As the cast and crew returned from the shoot to Los Angeles, their chartered plane crashed, killing all on board, including Janos Prohaska and Robert Prohaska.[1] Paula and Bill obtained their own license from Twentieth Century Fox and performed their first official appearance together in October '74, which was a huge success. They did their stage show for around six years, touring extensively, before their partnership ended. Paula made a further appearance as Zira, along with Dan Morgan as Cornelius, in 1982.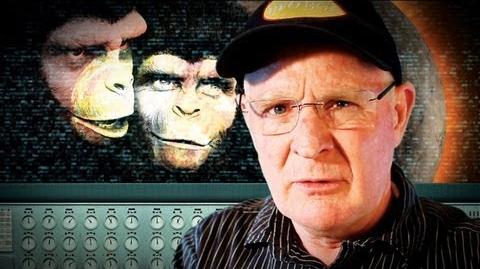 Paula Crist-Pickett was a regular at sci-fi conventions, particularly for her involvement in 'Star Trek' (she was recognized among the 8,000 people at the 1973 'Star Trek Con' in Los Angeles by a 'Famous Monsters' reporter soon after her brief Battle role, confirming "I was in it! One of the prisoners in the compound!"),[2] and she wrote an article about her involvement with Planet of the Apes in the 'Simian Scrolls' fanzine in 2007. In recent years, her involvement in fan circles has been greatly reduced. She has changed her name to Qeldas Pickett (a Klingon name) and now works as a professional costumer, displaying costumes of her own design at various conventions.
External Links
Edit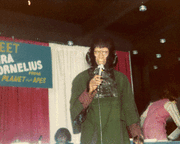 References
Edit
Ad blocker interference detected!
Wikia is a free-to-use site that makes money from advertising. We have a modified experience for viewers using ad blockers

Wikia is not accessible if you've made further modifications. Remove the custom ad blocker rule(s) and the page will load as expected.