Lucky was a chimpanzee held at the San Bruno Primate Shelter with Caesar. When testing of Dr. Will Rodman's new "ALZ-113" drug began at Gen-Sys Laboratories on an initial ten chimpanzee test subjects (which included Koba), further chimpanzees were acquired from the San Bruno Primate Shelter, including Lucky and - later still - Cornelia. Their eventual fate is unknown, although it is likely they were still alive when Caesar freed the lab apes.
An earlier version of the script named Lucky among the first batch of apes at the Gen-Sys Laboratories with Bright Eyes, Caesar's mother. Felix, Bam Bam and Monty were other inmates, with Lucky the ape who goes on a rampage and is shot by a guard named Len (or "Guard #1"), rather than Bright Eyes (as in the movie).
Image Gallery
Edit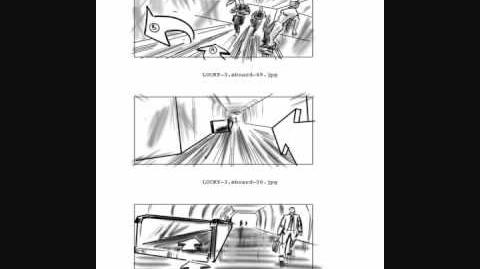 Ad blocker interference detected!
Wikia is a free-to-use site that makes money from advertising. We have a modified experience for viewers using ad blockers

Wikia is not accessible if you've made further modifications. Remove the custom ad blocker rule(s) and the page will load as expected.