The Ladies dined at an outdoor restaurant, served by Frank, when Caesar and Armando gave them a flier for their circus. Later, Frank showed his defiance by refusing to light their cigarettes (which, they tell us, are no longer harmful).
Appearances
Edit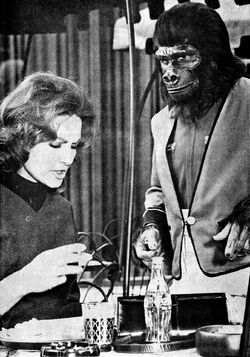 Ad blocker interference detected!
Wikia is a free-to-use site that makes money from advertising. We have a modified experience for viewers using ad blockers

Wikia is not accessible if you've made further modifications. Remove the custom ad blocker rule(s) and the page will load as expected.