Jimmy Gambina is an American actor born in Hollywood, who played the role of an ape in Conquest of the Planet of the Apes[1] and an orangutan in Battle for the Planet of the Apes.[2] A trained boxer, Gambina is also known as a fight trainer and boxing choreographer in movies such as Rocky, Raging Bull and The Champ
Many of the film posters for Battle for the Planet of the Apes appear to mistakenly use a photo of Jimmy Gambina in orangutan make-up to illustrate the character Virgil.
External links
Edit
References
Edit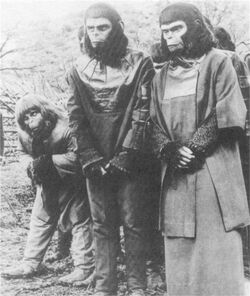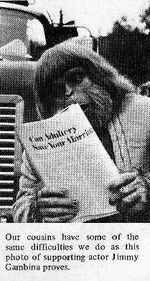 Ad blocker interference detected!
Wikia is a free-to-use site that makes money from advertising. We have a modified experience for viewers using ad blockers

Wikia is not accessible if you've made further modifications. Remove the custom ad blocker rule(s) and the page will load as expected.